Welcome to the Official Website of Lorenzo Carcaterra. Here you will have the opportunity to read exclusive on-line excerpts from Carcaterra's upcoming novels and magazine articles, obtain information regarding his film and television work, and learn all about the author and the man. If you like what you see, please sign up for our mailing list and you will receive the author's monthly newsletters, have the opportunity to correspond with Carcaterra directly, and be able to participate in monthly contests for prizes. Please bookmark this page and return often as we will be continually revising and updating LorenzoCarcaterra.Com.
---
SPECIAL ALERT!
MIDNIGHT ANGELS, the new novel from Lorenzo Carcaterra, has gone to press for a 2nd edition based on pre-release sales! Lorenzo Carcaterra has a BEST SELLING NOVEL before the actual publication date!

READ AN EXCLUSIVE EXCERPT FROM LORENZO'S NEW NOVEL HERE.
PRE ORDER YOUR COPY NOW BY CLICKING HERE.

MEDIA ALERTS!
Radio Interview on Saturday, July 10
Rudy Maxa's World. This 2 hour radio travel show, syndicated on 110 news talk stations, will have an interview with Lorenzo Carcaterra. Check your local listings for time air times!
Television Interview, July 15
The Fox News show, RED EYE, will be interview Lorenzo on July 15! Check your local listings for exact broadcast times.

READ SPECIAL EXCERPTS FROM LORENZO CARCATERRA'S MIDNIGHT ANGELS!
The National Geographic Traveler is presenting the first three chapters of MIDNIGHT ANGELS in their latest iPad issue and the first chapter on their web site!
Check out more by going here: http://traveler.nationalgeographic.com/

---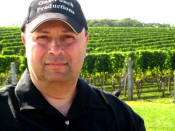 THE LATEST NEWSLETTER FROM LORENZO!
Our newsletter is now on-line! Check out what Lorenzo is doing, thinking and where he's heading by reading our newsletter.

HELP PUT MIDNIGHT ANGELS ON THE BEST SELLERS LIST - Read on!

Click here to read the latest!

Check out Lorenzo on thrillers made into movies!
Thriller Books-To-Films: The Good, The Bad And The Ugly
---
chasers
, the sequel to
apaches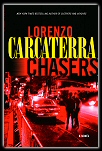 From the bestselling author of Sleepers and former writer/producer of Law & Order comes another high-octane New York City crime drama pulsing with energy. In Lorenzo Carcaterra's Chasers, the street-smart and highly specialized cadre of renegade NYPD cops last depicted in his acclaimed novel Apaches returns in a new tale of action and suspense.

It's 1985, and the city that never sleeps is about to wish it had stayed in bed. The heinous machine-gun murder of innocent bystanders in a Manhattan restaurant shocks all five boroughs. The brutal slaying propels the surviving members of the Apaches–controversial, take-'em-down, outside-the-law ex-cops–into investigating a Colombian drug cartel responsible for distributing millions of kilos of cocaine on American shores.
Click here to learn more about Lorenzo's CHASERS!
---
Contents of this web site are copyright by Lorenzo Carcaterra. All Rights Reserved.
Site designed and maintained by Dovetail Studio.